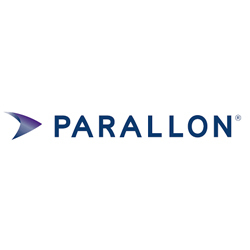 Insurance Follow Up Representative
Sorry, this job has expired.
Charlotte, NC
Do you have exceptional customer service skills and enjoy researching and solving complex problems for patients? Are you interested in working on the business side of healthcare, following up on insurance receivables? If so, Parallon has an opportunity for you!

We are now seeking Insurance Follow Up Representatives to work in our call center.

We offer:
• The opportunity to learn and grow, in an inclusive environment, where you will feel like family.
• A competitive salary.
• Fantastic health benefits that include medical plans that will exceed your family's needs.
• Up to $5,250/year in tuition assistance after 90 days.
• A whole suite of consumer discounts on items from cell phone plans to travel and more.

Now is the time for you to join a team of motivated individuals working to resolve patient accounts on behalf of our hospitals. You should have a steady work history with excellent tenures and attendance patterns, plus a background in healthcare insurance claims. You should also share a passion for our purpose: "To serve and enable those who care for and improve human life in their community."

Sound like you? Apply today!

You must include a current resume for consideration.

• High school or GED preferred.
• Professional experience with medical insurance preferred.
• Follow up with insurance companies for claim resolution on patient accounts, including collections, verification of benefits, payment information, and potential contact with patients, if additional information is needed.
• Access online payor systems to research and resolve accounts.
• Utilize excellent communication and customer service skills.
• Meet monthly goals and quality standards.

About us:
Parallon believes that organizations that continuously learn and improve will thrive. That's why after more than a decade We remain dedicated to helping hospitals and hospital systems operate knowledgeably, intelligently, effectively and efficiently in the rapidly evolving healthcare marketplace, today and in the future. As one of the healthcare industry's leading providers of business and operational services, Parallon is uniquely equipped to provide a broad spectrum of customized revenue cycle services.

We are an Equal Opportunity Employer and we value diversity at our company. We do not discriminate on the basis of race, religion, color, national origin, gender, sexual orientation, age, marital status, veteran status or disability status.

8805