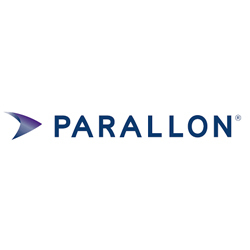 Collections Specialist
Sorry, this job has expired.
Columbia, MO
Are you competitive with a drive to succeed? Do you have strong customer relations skills? Then join Parallon® 's motivated individuals working to resolve patient accounts for hospitals.

As a growing organization supporting one of the largest healthcare systems in the country, we are now hiring a Medical Collections Specialist.

We offer:
• Competitive salaries and a monthly bonus opportunity.
• Innovative compensation plan that allow for possible salary increases every 90 days.
• Health, Dental & Life Insurance
• Paid Time off (PTO) for vacation
• Sick leave and holidays
• 401(k) program with company match
• Employee stock purchase plan

• High school diploma or equivalent.
• Minimum 1 year experience in collections, medical billing, customer service in a medical setting, or equivalent with a proven track record of meeting production goals on a regular basis.
• Experience in insurance, collections, or related area preferred.
• Experience in providing training and feedback to less experienced collectors.
• Experience with standard office software products a must.
• Experience with Microsoft Office suite and standard office equipment (copier, fax machine) a must.
• Must have a working knowledge of collections.
• Must be capable of meeting production goals.

• Perform collections activity based on collection queue/production goals.
• Follow all required FDCPA regulations and system procedures.
• Maintain a working knowledge of client policies and procedures.
• Maintain acceptable call quality as determined by the Management staff.
• Assist the Unit Manager or Team Lead in working priority reports promptly, effectively, and efficiently.
• Close out an appropriate number of accounts each month as determined by Management.
• Be a mentor to new employees and assist in their training and development.
• Work with insurance companies and completing any necessary correspondence to facilitate account resolution.

• Demonstrated communication and problem solving skills and the ability to act/decide accordingly.
• Ability to collect, create and research complex or diverse information.
• Exceptional customer service and the ability to plan organize and exercise sound judgment.
• Must be available to work 2 late nights until 8pm and one Saturday per month from 9am-1pm.

About us:
Parallon® is one of the healthcare industry's leading providers of business and operational services. We are uniquely equipped to provide a broad spectrum of customized services in the areas of revenue cycle, purchasing, supply chain, technology, workforce management and consulting. Parallon® is committed to supporting healthcare providers improve the health and well-being of their communities.

We are an Equal Opportunity Employer.
8500