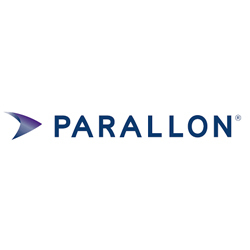 Business Systems Analyst II
Sorry, this job has expired.
Earth City, MO
Are you an experienced SQL & SSIS Programmer/Analyst with a drive to succeed? Are you self-motivated, with a desire to work for an organization where you can truly make a difference?

Parallon is now seeking a Business System Analyst II to work from our Nashville, Louisville or St. Louis locations. Now is the time for you to join the Parallon Information Technology team. Ideal candidates will have two+ years of SSIS and SQL development (T-SQL preferred), familiarity with Pervasive, as well as a passion for our purpose: "To serve and enable those who care for and improve human life in their community."

Openings available in: Louisville, KY, Nashville, TN and St. Louis, MO.

What Can We Offer You?
*Opportunity to learn and grow, in an inclusive environment
*Competitive salary and bonus potential
*Fantastic health benefits, including medical plans which exceed your family's needs.
*Looking to further your education? Let up help you with that - tuition assistance is available for full and part time employees after 90 days, up to $5250 per year. And, we now offer student loan repayments.
*Plus we can offer you a whole suite of consumer discounts on items from cell phone plans to travel and more.

ABOUT US
Parallon believes that organizations that continuously learn and improve will thrive. That's why after more than a decade We remain dedicated to helping hospitals and hospital systems operate knowledgeably, intelligently, effectively and efficiently in the rapidly evolving healthcare marketplace, today and in the future. As one of the healthcare industry's leading providers of business and operational services, Parallon is uniquely equipped to provide a broad spectrum of customized revenue cycle services.

We are an equal opportunity employer and we value diversity at our company. We do not discriminate on the basis of race, religion, color, national origin, gender, sexual orientation, age, marital status, veteran status or disability status.

- Two+ years experience with both SSIS and SQL development (T-SQL preferred).
- Familiarity with Pervasive, a plus.
- Three to five years of IT work experience.
- Healthcare Revenue Management experience, a plus.
- Bachelor's degree in computer science, engineering, or related field.

- Implement ETL (extract, transform, and load) solutions.
- Demonstrate strong ability to develop and test SSIS packages in SQL Server 2005/2008.
- Resolve client data issues as Level II support.
- Utilize excellent communication skills to document business requirements and work with users.
- Define and execute rigorous test plans.
8594