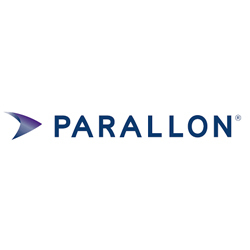 Operational Analyst
Sorry, this job has expired.
Nashville, TN
401K / Retirement plan, Health Insurance
Are you looking for a career with a mission driven organization? Do you have strong analytical skills? Are you interested in working on the business side of healthcare? Then we have an opportunity for you!

Parallon is now seeking an Operational Analyst to join our team of motivated individuals working to resolve patient accounts on behalf of our hospitals.

We offer:
• Competitive salary with amazing bonus potential.
• Fantastic health benefits that include medical plans that will exceed your family's needs.
• 401(k) plan and employee stock purchase plans.
• Tuition assistance after 90 days, and up to $5,250 per year.
• New student loan repayment benefit.
• Consumer discounts on items from cell phone plans to travel and more.
• The opportunity to learn and grow, in an inclusive environment, where you will feel like family.

• Bachelor's degree in business administration, operations management, or related studies.
• Minimum 3-10 years of relevant experience, preferably in healthcare revenue cycle.
• Prior call center experience preferred.
• Prior experience with databases, analyzing data, and creating reports preferred.
• Must have a passion for our purpose: "to serve and enable those who care for and improve human life in their community."
• Assist in monitoring and optimizing operations.
• Interpret, design, and develop analyses to solve complex problems.
• Conduct research and develop reports to support operations.

About us:
Parallon believes that organizations that continuously learn and improve will thrive. That's why after more than a decade we remain dedicated to helping hospitals and hospital systems operate knowledgeably, intelligently, effectively and efficiently in the rapidly evolving healthcare marketplace, today and in the future. As one of the healthcare industry's leading providers of business and operational services, Parallon is uniquely equipped to provide a broad spectrum of customized revenue cycle services.

We are an Equal Opportunity Employer and we value diversity at our company. We do not discriminate on the basis of race, religion, color, national origin, gender, sexual orientation, age, marital status, veteran status or disability status.

8904